Audio
Audio (Instrumental)
Lyrics
For the first time I get to see your eyes
Now I cry tears of joy for you
I'll be there for you, taking care of you
Whenever you need me to I'll be there for you
Every little thing you do is a dream come true for me
This is the start of something new
I'm already loving you
Baby boy, you and I
This the start of the family tree
You're the little branch under me
Baby boy, you and I
You and I
Whether sun or rain
And all your growing pain
My loving hands always there for you
For your destiny you'll get the best of me
Wherever you're heading to I'll be there
And every little step you take
Is a giant leap we make
This is the start of something new
I'm already loving you
Baby boy, you and I
This the start of the family tree
You're the little branch under me
Baby boy, you and I
You and I
Lyrics: Anders Liljestrom and David Lyle Morris Music: Anders Liljestrom
© 2011 Anders Liljestrom and David Lyle Morris (Teosto Finland)
Lyric Video
Story behind the song
I'm excited to feature the second song by other writers on the album. When I was listening to David Lyle Morris's album, "Endlessly" over the summer (I am such a fan boy), this track by David and Anders stood out to me as one that could be great to cover. Here, in their own words, is the story.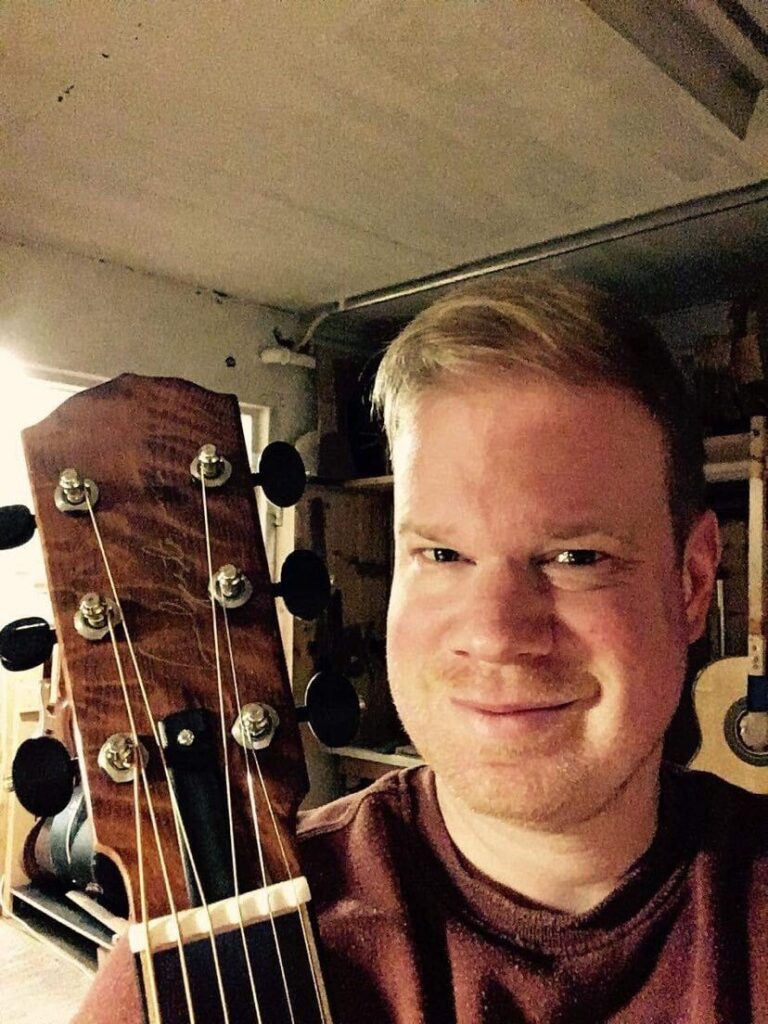 Anders writes: "Start of Something new was written in Helsinki for our first born Eino. The miracle of pregnancy, hands and feet pushing from the inside of belly, heartbeats through the monitoring device, the wait. If there ever was evidence of God's presence it is in seeing a child being formed and born."
David adds: "Our pattern for the five albums we've written together, is for Anders to send the kernel of an idea to NZ and then for me to flesh out the lyrics in English. We recorded this song in an upbeat style with our Finnish band and drums played by our collaborator and producer Markus Vainiomäki for our album 'Endlessly'. When Mike kindly asked for 'Start' for this lullaby album, we dropped the tempo and key , and built a track around Anders beautiful acoustic guitar ( which he made along with many other fine instruments!) recorded in Helsinki, and then I added my vocal from our Waiheke Island home studio in NZ! Cathy Burton provided the gorgeous backing vocals back in England. The song is a prayer for our grandchildren- yet to be born!"
When Jenny Gonde came to record a cello session for the album in the summer, we had only just moved to a new house in Mudeford. It had a garden room which was ideal for recording in a socially distanced way at that time, and some of the neighbours commented on the playing and hoped it would be a regular thing!
Andrers' guitar work is just wonderful, and Ben has kept this track really simple, with the addition of the music box sound ticking away through the track really enhancing the feel.
Instrumental Video