Audio
Audio (Instrumental)
Lyrics
Sweet is the sleep
That the Lord gives his children
Lay down in peace
Rest your mind, close your eyes now
Look to the Lord
He is smiling upon you
All through the night
He will watch as you slumber
Mike Burn
© 2020 Rising Generation Music
Lyric Video
Video drawing and animation by Kiera Chitwood
Story behind the song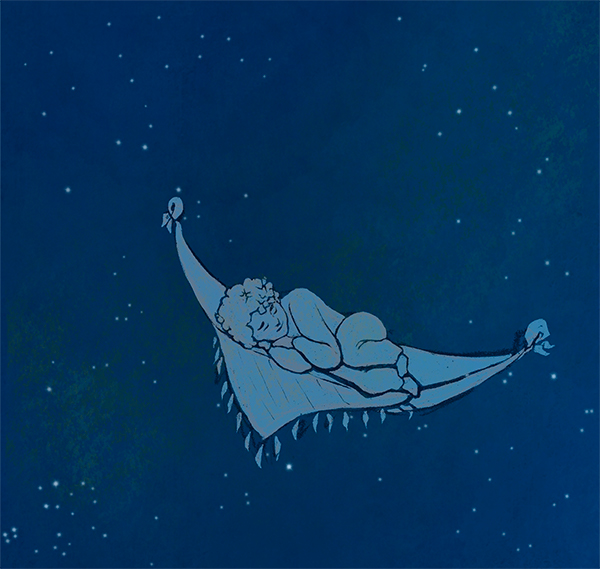 I wrote the music for this song one afternoon in March 2020 while staying with our friends, Mike & Trisha, in Dallas, TX. I was trying to find a melody and chord progression that was simple and restful, and I started feeling pretty tired, so thought I should record it quickly on my phone before I fell asleep and forgot it. (There was a tune I'd started earlier in the week for a different song which I didn't record and couldn't remember it properly the next day, so didn't want to repeat that mistake!)
The words came a few months later, as the album was starting to take shape. Needing lyrics to go with the tune from Texas, I had been reading Bible verses that talk about sleep, and was struck by Proverbs 3:24 "When you lie down, you will not be afraid; when you lie down, your sleep will be sweet". Then the second part of the song echoes Psalm 121, which says that "he who watches over Israel will neither slumber nor sleep". We can sleep ourselves, secure in the knowledge that God doesn't need to.
This first track sets the pattern for many of the lullabies on the album, which feature either a male voice, followed by female, or the other way round, then a duet, and it is to suggest that the songs can be sung by a mother or father, or by both parents together. In reality, we recorded the vocals separately, literally on the other side of the world in the case of David Lyle Morris in New Zealand. He is joined on the first 6 songs by Sarah Tarry, a new Mum, who brings not only her beautiful voice to the project, but recent first hand experience of the challenges and joys of parenting.
Instrumental Track
In planning this album we wanted to include an instrumental version of each song, which we hope will be useful in two ways. Firstly, just to enjoy the lovely arrangements that Ben Trigg has put together, which feature some very talented soloists. Secondly, to have a version of each song that encourages children (and their parents or carers) to sing along as they become familiar with the songs.
Ben recommended Amy Jane Hosken for violin and viola for the album, to complement the programmed strings, and she brought so much to the recording. On this song, I love the progression up the octaves as the verses develop, and the beautiful tone of the instruments.
Instrumental Video